The retail development segment typically emerges last from economic downturns.
Only once construction has taken hold in the housing and industrial markets do retailers generally look to begin building again.
That has certainly been the case in West Michigan, according to industry insiders, who cite numerous examples that the region is now at that point of the economic cycle, at least in key corridors. Downtown Grand Rapids and its near neighborhoods, as well as so-called "A locations," are all seeing a plethora of new entrants that range from new restaurants to specialty grocery stores.
The thread tying the successful businesses together, by and large, is a "flight to quality," and it is crucial that retailers pick superior locations in areas best suited to their desired demographic.
That's according to a group of local executives who spoke with MiBiz for a recent roundtable discussion on retail development. Participants in the roundtable included: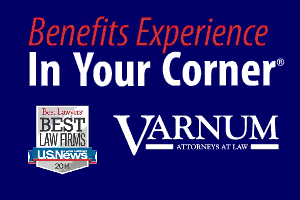 Jonathan Anderson, a partner in the real estate group at Varnum LLP, the Grand Rapids-based law firm that sponsored the roundtable discussion
Mark Ansara, an associate at Colliers International West Michigan focusing on retail real estate
Kurt Hassberger, president of Rockford Development
Paul Lemley, senior vice president of operations at Triangle Associates Inc. who works with national accounts
Amy Ruis, owner of Art of the Table Inc. and Aperitivo LLC, two Grand Rapids-based high-end boutique retailers.
Broadly speaking, how has retail fared coming out of the downturn?
Ansara: From a brokerage perspective, retail right now is fairly hot. We've got nationals and regionals trying to come to the market. They are having a very difficult time trying to find the spot. We are essentially out of inventory in the Main and Main (Class A) locations where everybody wants to be. We still have a lot of inventory in the Class C and D locations, but when you talk Main and Main, we are out of inventory. In our words, we are 'under-demolished' in the high-traffic areas. Old buildings that are archaic and have seen their useful life, they just need to go away.
What do you mean by Main and Main?
Ansara: We are talking 28th Street and the Beltline with 75,000 cars per day going through that intersection. We are talking about (the Rivertown corridor in Grandville) and we are talking about the small retail area on Alpine from the expressway to Lamoreaux. It used to be that 4 Mile was the stop. Now it's going to Lamoreaux. We are talking a little bit about the M-6 area. That's really the hot zones right now.
GARNERING ATTENTION
West Michigan has long been well-served by a variety of local and regional retailers. Many of them continue to grow, but the area is now attracting the interest of national retailers, some of whom have taken their time in selecting sites in West Michigan, executives said.
What is the current climate for competition between local and regional or national retailers?
Ruis: I think they are all necessary. Obviously, not everyone can go shop at Art of the Table. And not everyone has the means, transportation or desire to go there. So we need everything here. Good opportunities for grocery is a big deal for me. I'd rather have somebody come buy wine from me than from the grocery or CVS or something. I feel like the more and better retail that is around, great. Are we all competition for each other? Yup. Do we want to watch how that works? Yup. Do I have to be careful? Yup. … You have to watch what you're carrying.
Ansara: I represent about a dozen local restaurateurs, and when they hear about these national food users (coming to town), it's a little blip on their radar, but for the most part, they're fairly well established. They'll worry about it for a little bit, but they are back to doing normal business.
What is bringing some of these new retailers to this area?
Hassberger: I think a lot of it is awareness. We are starting to get the word out as a community with all the various awards Grand Rapids is earning, the lists we are getting on. I think the whole demographic shift a few years ago where we picked up Muskegon and Grand Haven (in the metropolitan statistical area) put us further up on some lists. We are starting to get some of those bright lines that are bringing people here.
Ansara: There's a lot of upward trends in West Michigan and Grand Rapids especially. Retailers are now starting on the west side of the state versus the east side of the state. They will get there eventually. (Colliers is) working with one retailer right now to bring them to Michigan. They have one store in Michigan. Five years and they will have 30 or 40. They chose to start on the west side of the state.
How are local retailers approaching the resurgence of several of Grand Rapids' neighborhoods, many of which are seeing their first significant investment in years?
Hassberger: I'm no expert on the subject, but I do believe there's a bit of a flight to quality. I think we have a great opportunity in some of these near neighborhoods to create some really cool areas like they have in Chicago. We are working really hard on that on the west side, trying to make some place that is authentic, that is for the people that are already there and for the people that are coming to the neighborhood — and really create something that has some history behind it.
Anderson: The concept of Local First is a concept I see (at work) in the Eastown/Heritage Hill area where there is a conscious decision to look for the small stores — like Amy's store — as well as on Cherry and Wealthy Streets. That may just make a small dent in the larger picture, but shopping locally is a conscious effort for some.
Ruis: What I've been noticing is people in their 50s and 60s are wanting to live in these neighborhoods, too. I can't tell you how many people are coming to me and asking, 'Do you know of any apartments for rent? What's being built right now?' We have people living above Art of the Table. They signed a five-year lease and set their own rent increases. They want to live here and walk to the neighborhood places. It's not just kids.
Switching gears, what are the expectations with the new Tanger Outlets mall being built at 84th Street and U.S. 131?
Lemley: Clearly, that model is about sheer traffic. I remember seeing some of the study data about how many people from here go to the (other Tanger) mall in Howell. It's a destination. It's the outlet store for Brand X, it's not just a department store. A lot of retailers consider themselves a destination because they offer a unique experience, whether it's a Dave and Buster's or Trader Joe's. They have a unique element to their business and they feel they attract people because of that.
Speaking of Trader Joe's, what does the company's entry to the market do for attracting other retail development?
Ansara: We are working with one national retailer who's not in the market yet. The moment I told him he would be right across the street from the first Trader Joe's, he was like, 'Oh, really?' He's trying to get it done because of the traffic and it coincides with some of their business. It's very nice to have them across the street.
What kind of activity are you seeing in the Kalamazoo-Battle Creek area or along the Lakeshore?
Ansara: I primarily focus on downtown and the Grand Rapids area. I don't do a lot of Lakeshore work. I can say there is activity there, but nothing near what we're seeing here. It's mostly tenant-driven out there, not landlord-driven.
ATTRACTING A GROCER
Despite two large grocery chains being headquartered in West Michigan, neither Meijer Inc. nor SpartanNash Co. have shown any interest in building grocery stores in the central business district in Grand Rapids. The executives in the roundtable say smaller grocery stores or other locally owned retail offerings may be the first ones to set up shop downtown.
What are the chances that someone will develop a grocery store in downtown Grand Rapids?
Ansara: Developers such as Rockford have so many projects going on right now, someone has to land the grocery store (or a retailer like) CVS or Walgreens — or an independent store. They are going to land somewhere soon, it's a question of where.
Ruis: I've been on a focus group with Inner City Christian Federation (ICCF) that is trying to build a grocery store at Wealthy and Division. It's like pulling teeth and it really shouldn't be. I can't believe that there are a couple of local players in that market that will not pull the trigger on that. It's a gold mine.
Hassberger: My wife and I have lived downtown for nine years. I've listened to this grocery store argument for the whole nine years. My theory is that you need something like they have in Chicago where you have small grocery stores and lots of them. The whole idea of (one) grocery store downtown has never made any sense to me. There's a limit to how far you will carry your groceries. So if you don't live right next to the store, you're going to get in your car and go there anyway. … I've never seen putting a grocery store (downtown) as that huge of a deal.
Ansara: But with all the units going up downtown, it would be nice to just walk three blocks or drive six blocks rather than head up to Alpine or Knapp's Corner.
Is there enough momentum downtown for the retail to really kick into gear?
Hassberger: Short answer: Yes. I've always said that the major retailers will be downtown immediately after there was a demand for it. And it's coming. As you're adding 100 apartments at a time, you have these projects come and keep putting more people down here. I think it's inevitable. People aren't crazy. They are going to respond to the demand as soon as they perceive that it exists.
Ansara: Almost everything under construction is apartments. It's apartment-driven.
How are neighborhood grocery stores faring?
Ansara: We represent landlords that have vacant grocery stores. I'm telling you they are the most difficult to fill. They have been vacant for three to five years (and offer) 30,000 or 40,000 square feet. What do you do with that besides a church or a Planet Fitness or convert it to office? There is just no grocer that size that wants to compete. The old Family Fare space at 28th Street and Cascade Road — you can't give that space away. We have offered a year or two years free rent and you literally can't give it away, for whatever reason.
MONEY MATTERS
Despite plenty of positive momentum, retailers are facing high construction costs and high rents. With minimal inventory in the best locations, new construction is nearly becoming mandatory, and that's requiring real equity from developers.
How are rents faring with all the commercial activity of late?
Ansara: Rents definitely are high. The Wealthy corridor is starting to see $20 to $22 rates. The 616 Development project at Michigan Street and Eastern Avenue — the first-floor retail is $25 per square foot, triple net. That is starting to get pretty darn expensive. Most of that stuff is going to be local. It's not nationals going there. We're seeing Jimmy John's freestanding buildings going for $40 per square foot — triple net — and they are getting it.
Lemley: Let's also look at what construction costs are. Construction costs are significantly higher for two reasons: One is that commodity costs continue to slide up. The second piece is that construction companies are busy. The downturn took a significant amount of people out of the business. ABC said that about 80,000 people from Michigan left the construction business during the downturn. Now, finding tradespeople — across the country — is very difficult.
Hassberger: Sooner or later, we'll be victims of our success when there's no more buildings to rehab. Sooner or later — we are seeing it now — we will see new projects coming out of the ground because we are not competing with the rehabs anymore — not that rehabs are that much cheaper. Downtown, there's not many buildings left. It's a great situation, but it does create that tension where it becomes difficult to find space for people who maybe don't have a huge budget.
How is financing looking for retail users right now?
Ansara: I'm not seeing any issues with financing. It's opened back up pretty nicely. We see a lot of competition from local banks right now trying to get business. A quarter point or so makes a pretty big deal. New construction — if interest rates are two points higher, it doesn't make sense to do it. We are in a good spot right now.
Anderson: For new construction, the banks are wanting to see signed leases. That is very important for developers.
Ansara: Gone are the days of speculative building in retail.
Hassberger: I think in today's environment, if you have a good project, you're not going to have to have a problem finding funding. That's probably the least of your worries. Equity is an issue because the banks are requiring real equity. As far as finding a lender, it's a pretty competitive marketplace out there right now.
Are there issues you see holding back momentum?
Ansara: Around the malls, there are some good opportunities, (but stores like the) Sears Tire and Auto Centers … are a thing of the past. Sears (is) getting in their own way. They can't decide what they want to do with these things. They need to get out of the way, and let someone else redevelop those parcels. They are always in great spots, especially the one at Woodland. That could turn into a really nice spot if they get out of the way and let someone else do it.
Anderson: Anecdotally, I just find that there's a lot more activity. All of the real estate brokers and lawyers I talk to, they're all very, very busy and that's exciting for everybody.
Ansara: In turn with that, I have a favorite architect I like to use in town and he's not taking any new business until May or June. Trying to get anything accomplished when you need your guy is challenging.